White Paper:
How to Overcome the Three Barriers to Continuous Improvement in Healthcare
In today's environment of shrinking margins, changing reimbursements, and new population health concerns, doing things the way they've always been done simply doesn't work.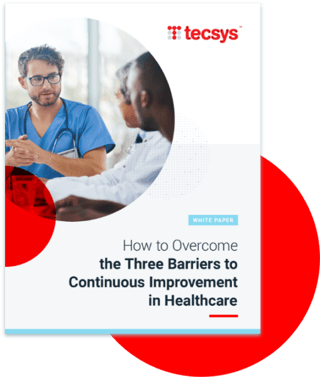 And yet, it can seem virtually impossible to implement the types of changes that can make a meaningful impact.
In this white paper, you'll discover how continuous improvement in hospitals is possible. Delve into the three common barriers and learn how you can overcome them to achieve success, particularly when it comes to materials management.
You'll learn:
The barriers that make continuous improvement difficult
How to get different areas of the organization on the same page
Why visibility and control are the keys to supply chain success