White Paper:
Hidden Costs of Logistics in Healthcare
Logistics is an area of significant cost and waste in healthcare, but most hospitals and health systems are unaware that they are losing millions annually in easily avoided expenses.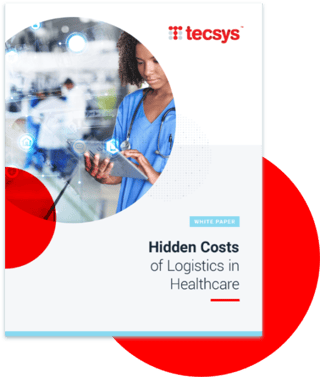 In addition, proper management in the movement of healthcare goods has a significant role in reducing risks to patient outcomes, satisfying drug tracking regulations, and eliminating liability due to breaches of patient privacy.
Learn how top performing healthcare organizations take a proactive stance in managing their logistics with a well-considered, cohesive plan that handles the movement of goods throughout the entire network.
In this white paper, you'll learn:
What you don't know CAN hurt you
The major areas of risk
The components of a well-planned solution
How to get started
How Mercy/ROi and Intermountain Healthcare tackled their logistics challenges