White Paper:
A Holistic, Integrated Approach to the Healthcare Supply Chain
The healthcare supply chain is unlike that in any other industry. For most hospitals, the parties and processes required to get a product from the manufacturer to the point of use are many and varied, resulting in high costs and significant waste.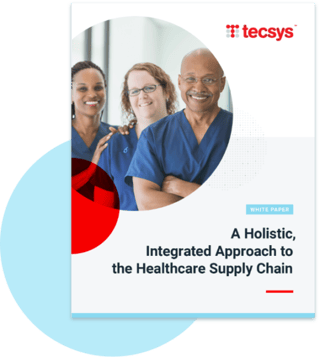 Most healthcare organizations are also managing supplies using outdated systems that cannot communicate with one another. As a result, supply chain processes are largely manual, with staff keying data into various systems as they procure products, manage inventory, capture its use, and trigger replenishment needs.
The implications of these challenges are far reaching. Dig into these issues and how you can begin to get a handle on them in this thought-provoking white paper.
You'll learn:
The challenges of today's disjointed and manual healthcare supply chain processes
The drivers that increase complexity and cost
Ways to achieve greater operational efficiency and savings through supply chain improvements