White Paper:
7 Ways Your Warehouse Can Improve 3PL Billing
If your business is like many 3PLs, you often fall short of your goal of billing 100% of services delivered to your customers with zero billing errors.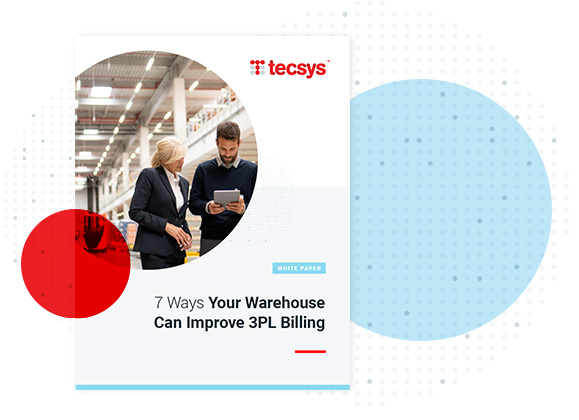 You are making every effort to fulfill customer promises, including undocumented, on-the-go commitments for services. Too often this results in under-invoicing and disputed charges when it comes to meeting customers' auditability demands. In essence, each missed revenue dollar negatively affects your profitability.
For many 3PLs, managing clients with unique needs, varying contract rates, different contract rules, and last-minute changes means manual processes and Excel spreadsheets can no longer keep up.
The time is now for improved organization, efficiency, and transparency in billing.
Uncover the 7 ways your warehouse can improve 3PL billing today.