White Paper:
5 Ways to Start Cutting Supply Chain Costs
There's a lengthy list of pressing supply chain challenges facing companies today, but reducing costs often rises to the top for anyone trying to remain competitive in a fast-paced distribution environment.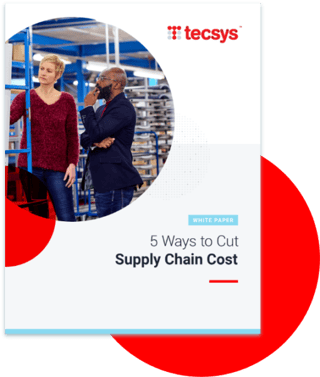 The "Amazon Effect" and rising expectations for shorter order cycles are putting pressure on businesses in many industries to deliver shipments faster than ever before.
As organizations struggle to fulfill orders accurately and on time, it's critical to review expenditures on a continual basis to identify opportunities to reduce expenses. This environment of heightened expectation raises an interesting question: What do your competitors know about keeping supply chain costs down that you don't?
To find out, delve into the five ways you can reduce costs through new approaches to efficiency and visibility made possible with the right warehouse management system (WMS).
A preview of the five ways:
Automate manual processes
Recognize what today's labor force needs
Dig into inventory management
And more!